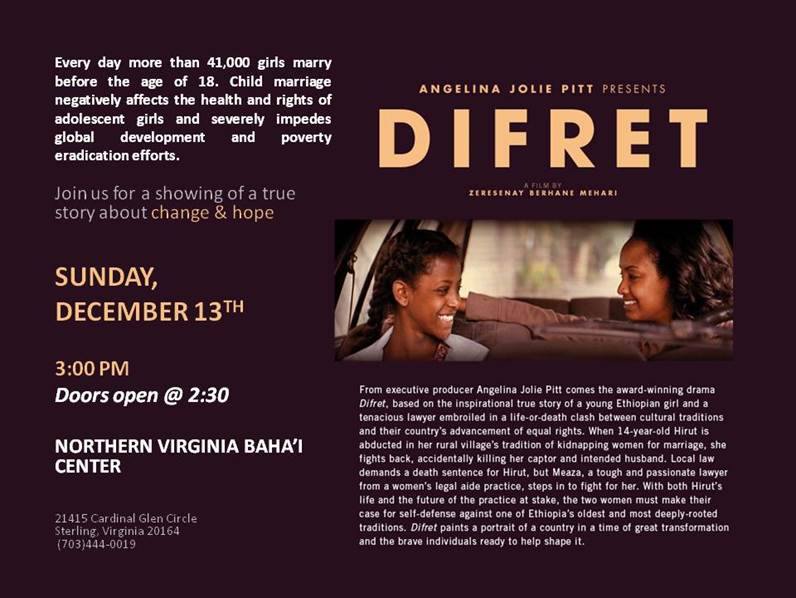 Event details
Sunday | December 13, 2015
3:00 pm - 5:30 am
In commemoration of 16 Days of Activism to End Gender-Based Violence (November 25- December 10) and Human Rights Day (December 10) please join us on Sunday, December 13th at 3:00 PM at the NOVA Baha'i Center for the screening of the movie Difret, a story about hope and change.
This event is sponsored by the Baha'i Community of Greater Vienna and it is designed to increase awareness about a compelling problem which effects at least 1/3 of all girls in the developing world.
We look forward to seeing you all!!!